Although we are just into autumn, now is the time to think about spring flowers in your garden. Daffodils, hyacinths, tulips and crocuses are widely available right now and will give you a stunning display for very little cost and effort. There is something quite uplifting about the thought that in a few months these lifeless, uninteresting shapes will herald the start of a new gardening year.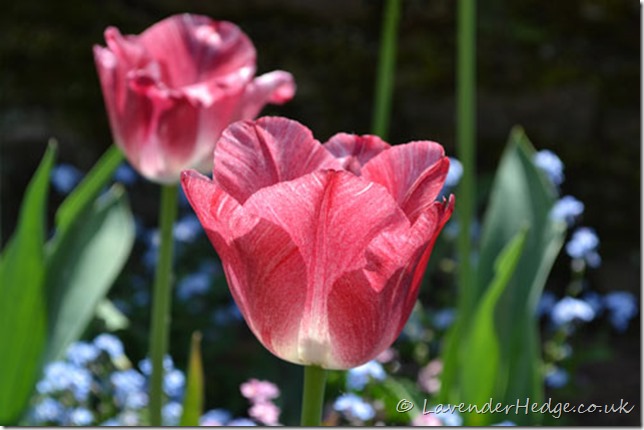 Buy your bulbs from reputable nurseries and garden centres who sell bulbs from cultivated stocks.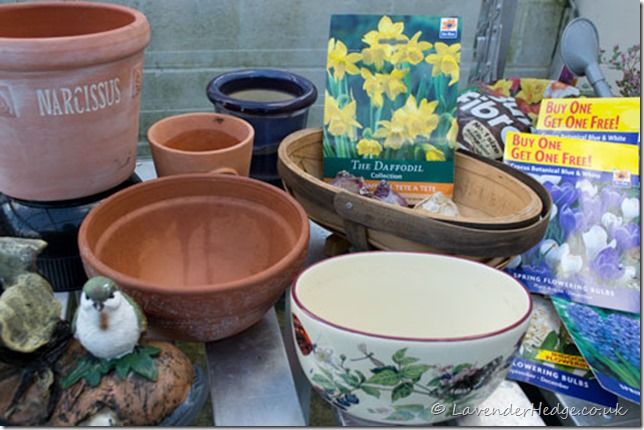 Plant bulbs as soon as possible after purchase and in the spring you will be rewarded with some beautiful flowers, before you have even begun to think about doing some gardening!
If you do not have a garden, you can still enjoy growing spring flowers by planting bulbs in containers. An attractive pot filled with bulbs will also make a lovely Christmas present.
Choose a suitable container to plant your bulbs in. Traditionally a shallow, wide necked terracotta or plastic bowl is used for hyacinths, big enough to take three or five bulbs, although baskets lined with plastic are also popular.
When choosing daffodils or tulips to grow in containers, choose the variety to suit the size of pot you are going to use, otherwise if they are too big for their container they will just fall over.
For a small pot, Narcissi Tête à Tête is a good choice, growing to around 20cm in height, and Red Riding Hood is a lovely dwarf tulip, also suitable for a smallish pot.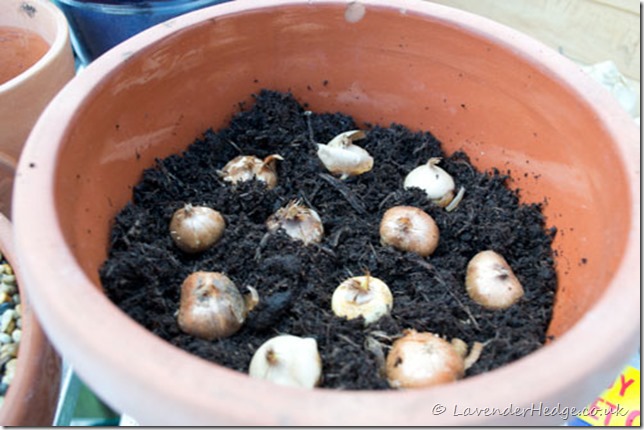 For a longer season of interest, you can even layer different type of bulbs in the pot. Here I have put some Narcissi bulbs about a quarter of the way up from the bottom of the pot, covered with compost, before adding some crocus bulbs and covering with more compost.
Muscari armeniacum, commonly known as Grape Hyacinths, also look attractive in small pots, and personally I prefer them in containers as they can be invasive in the garden.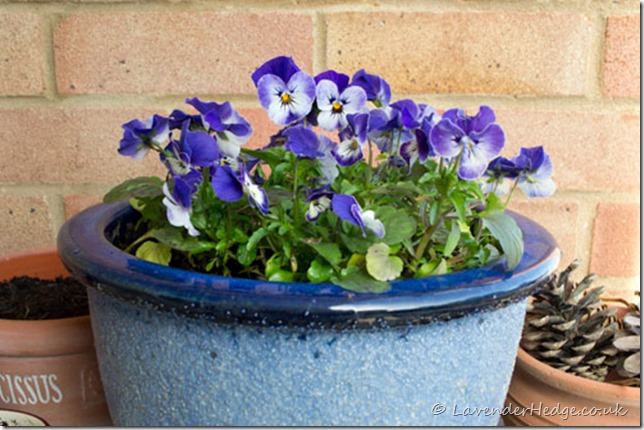 In this lovely blue pot I have topped the planted bulbs with some beautiful winter-flowering violas which will provide interest through the winter, before the bulbs flower. I was especially pleased with these as the pack of 20 flowers were reduced to 30p in the supermarket, as they were looking decidedly sick. However all they needed was dead-heading and a good water!
Update March to April 2013
During this long cold spring, when plants in the garden have been reluctant to flower, the bulbs I planted in pots in the autumn, have been flowering for about a month now and have lifted our spirits!