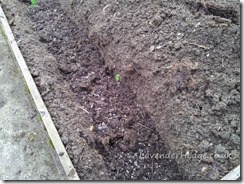 Exciting times, runner beans went out today!
I know I should get a life, but for me it signifies the start of the summer growing season.
We emptied out the compost bin yesterday, dug a nice deep trench and filled with garden compost and chicken manure pellets.
The under gardener put up the bamboo canes, he is far better at it than me, and I know they won't fall down in a gale. The canes are probably a bit too close together if you read the manual, but with limited space we have to pack them in tight.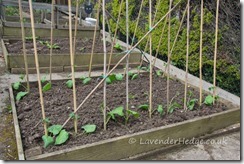 Runner bean plants were planted one per cane and watered well.
When the marigolds (the flowers not rubber gloves) are ready to plant out, I shall companion plant alongside the beans as they are supposed to deter the black fly. I find this reasonably successful. If nothing else they attract the bees to pollinate the bean flowers.