Aquilegias, also known as Columbine or Granny's Bonnet are a lovely cottage garden plant which has put on a magnificent display this year.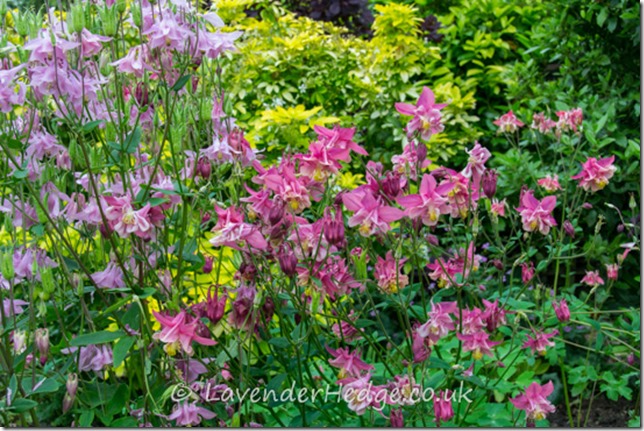 Aquilegias are hardy perennials which propagates by seed in a big way. They are very promiscuous and cross pollinate with one another and the self-sown plants grow all over the place. Sometimes you can get some absolutely stunning flowers on the next generation as a result, but equally the flowers can be small, bland and uninteresting.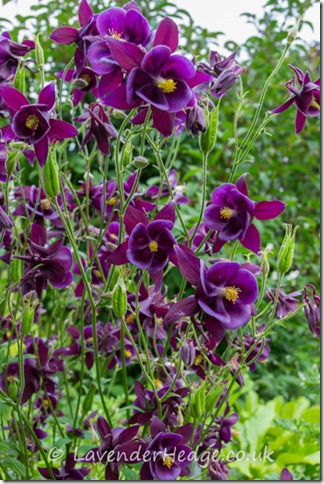 Free plants are always welcome, but like to weed out the ones that are in the wrong place, perhaps because they are too close to something else. I move other small plants either in the autumn or early spring, to where I want them to flower.
I never have the heart to pull up the plants when they are in flower, even if they are a bit insignificant, because the bees seem to enjoy them so much. However, whilst they are still flowering I  always go round the garden with a ball of brightly coloured wool and tie a piece onto the stems of all the Aquilegias that I want to keep. That way I can dig up all the less interesting ones once they have stopped flowering, knowing I will be keeping the best.
Have you noticed how the bees cheat to get at the nectar in aquilegias?