here Once you plant Briza media in your garden, you will always have it, because it does seed itself about! I don't mind though, it's easy to identify the seedlings and pull up any you don't require. I love how Quaking grass dances in the slightest breeze – it does make it tricky to photograph though! This photo shows the colour of the young grass, it turns a beautiful straw colour later on. I always cut some of the young grass to dry and use in flower arrangements. To dry, just collect the stems, tie loosely together and hang upside down until dry.
http://www.accrochenotes.fr/?educ=maps22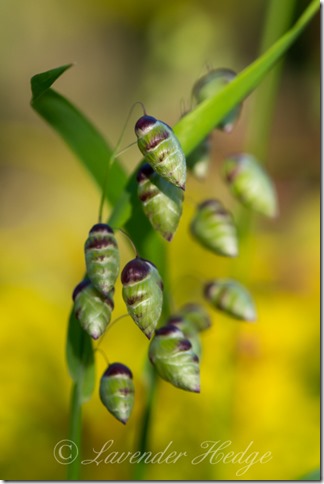 Briza media is a gorgeous edition to any cottage garden border bringing movement and changing colour throughout the growing season and is pest free.