A gorgeous spring flower and an inspirational quote.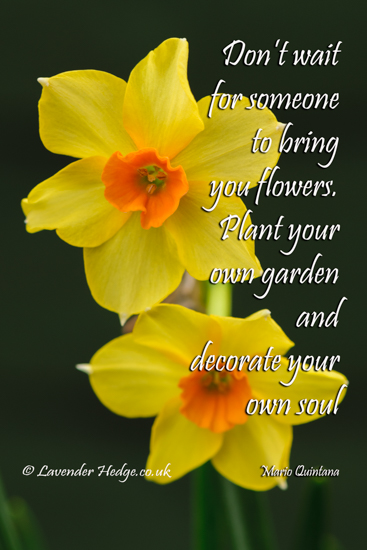 I just love these Narcissi, which have been flowering in my garden for a few days now.
A wonderful sight which cannot fail to lift the soul!
The cheerful heads of daffodils bobbing around in the breeze, must mean that Spring is just around the corner!
Don't wait for someone to bring you flowers.
Plant your own garden and decorate your own soul.

Mario Quintana