essay on life for me is This is beautiful evergreen shrub is Cistus corbariensis which has been flowering profusely for weeks now. The delicate white flowers, with their yellow centres, only last a day before falling off, to be replaced the next day by a whole new crop of flowers. There are so many buds the plant that it will be flowering for many more weeks yet.
purchase speech outline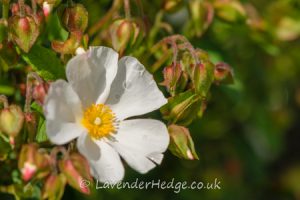 http://www.danceillustrated.co.uk/?educ=maps27 The rockrose likes full sun, but one shrub I have is in shade for about half the day, and it grows quite happily on our clay soil. I will lightly trim the shrub once it has finished flowering, but it doesn't really require much attention.