This beautiful plant is also known as Silverbush. It is a compact evergreen plant which has white funnel-shaped flowers and oblong, silvery leaves. It flowers profusely from early summer until the autumn.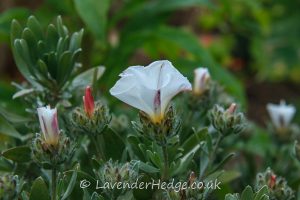 Early last summer I noticed a couple of straggly stems, which I thought would be possible to layer and make new plants from.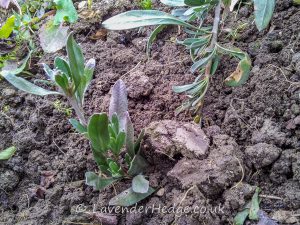 So I pegged the still-attached stems down on the ground, and covered with soil (in our case a lump of clay!)
I forgot about it until I was tidying the border this week when I discovered that the layers had rooted as I had hoped they would.
I detached them from the parent plant and now I have two new plants for free!
This plant does well in our clay soil and doesn't seem prone to any pests, plus the bees love it!
Don't let its alternative name of Shrubby bindweed put you off growing it – it has none of the unruly characteristics of Convolvulus arvensis (field bindweed) the arch enemy of the gardener!