This Ceanothus 'Yankee Point' is in full bloom at the moment and it is positively hums all day long with bees visiting the flowers!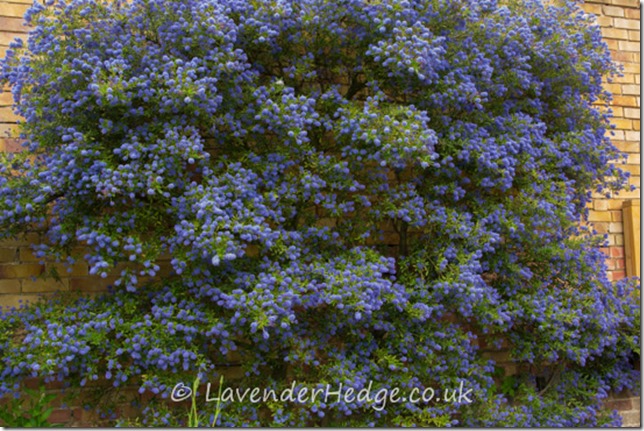 I would certainly recommend this shrub, commonly known as a Californian Lilac, if you are looking for a relatively quick growing evergreen shrub that is easy to look after. It likes a sunny, sheltered spot.
This Ceanothus covers an ugly, south-facing wall and every Spring is a mass of colour. It is self-supporting so doesn't need wires. After flowering I prune it back to stop it getting top heavy, and restricting its width. It was labelled as growing to five feet in height, and eight feet wide, but it has reached around 15 feet high and wide and I keep it to this size by pruning.